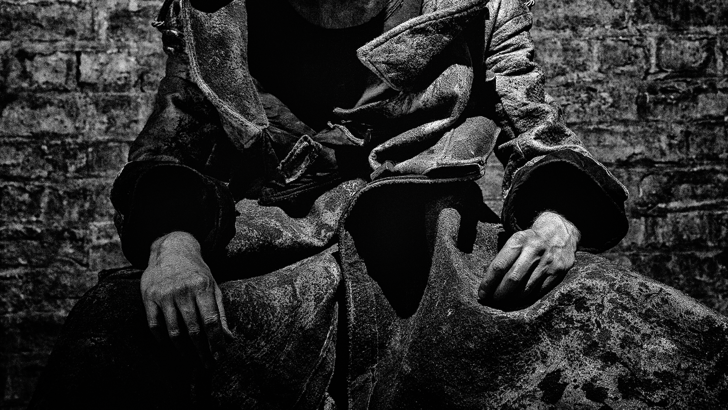 Tramway Supports residency 10 to 15 October 2022
For their residency, Al Seed and his team will be developing PLINTH, a new show to be debuted in summer 2023. Framed by the myth of Theseus and the Minotaur, the show is being made (and will continue to evolve) in response to tumultuous events of the past 2 years, including the ongoing reappraisal of Western statuary; the withdrawal of British forces from Afghanistan; and the crisis currently unfolding in Ukraine.
Plinth will be the latest in a series of shows Al has created around the theme of war and the politics of its remembrance, the last of these being Oog, which won the Total Theatre Award for Best Visual / Physical Theatre at the Edinburgh Fringe, 2015.
"If you have any interest at all in theatre without words, then this is the show for you", (5 stars) Total Theatre Magazine on Oog.