Tramway Beyond Walls
Fun and creative events happening in the community beyond the physical limits of our building.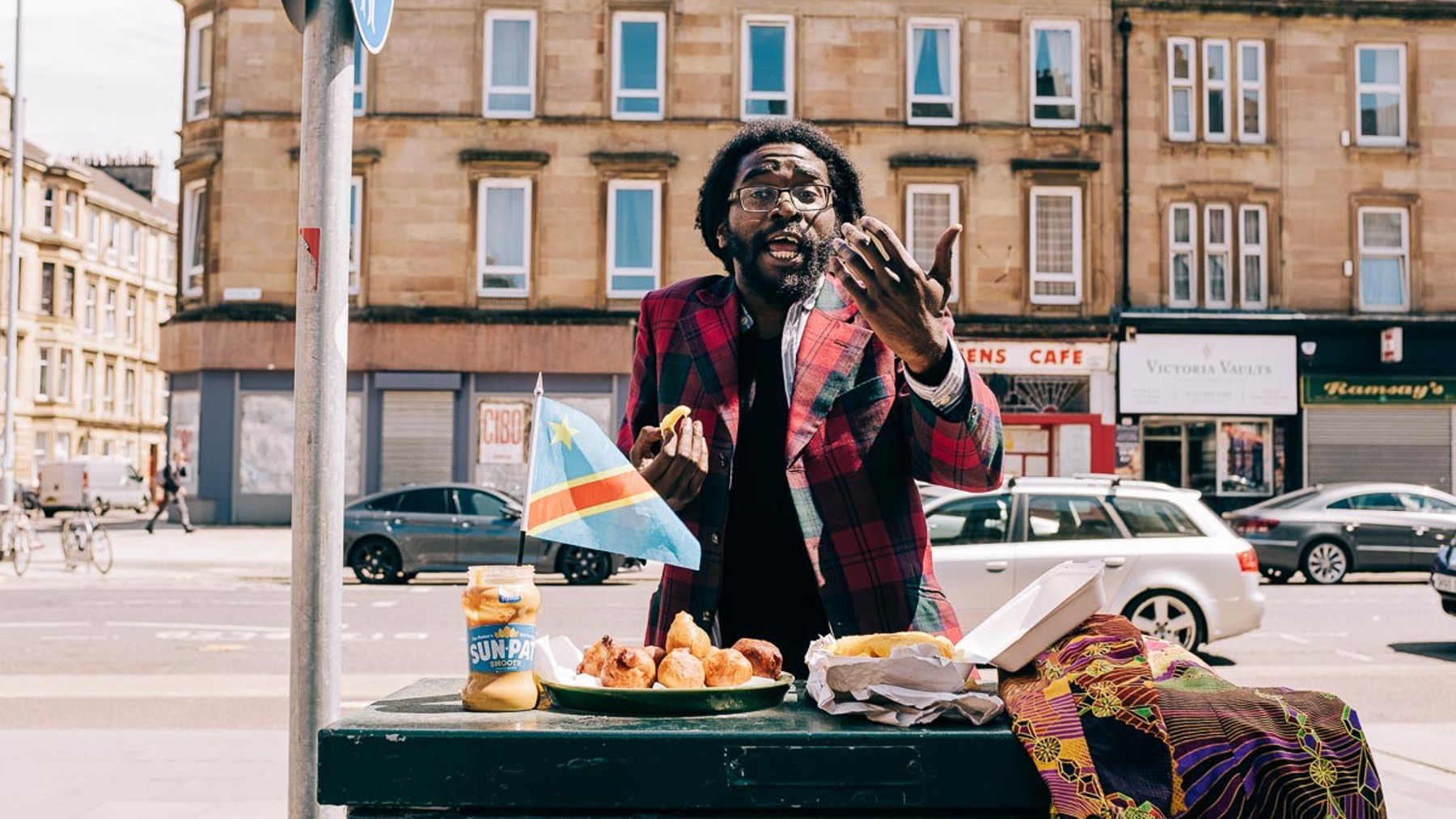 About
Tramway Beyond Walls is a season of contemporary performance, visual art and creative participation which seeks to engage with a diverse local audience outside of the physical limits of our building.

The programme, spanning spring/summer 2021, includes work by a diverse collection of artists and companies, and spans everything from street dancing to home cooking, aerial dance theatre to collaborative manifestos - and beyond.

It was designed by a specially commissioned panel of 'Community Architects' drawn from the local community.

The story so far
Our Beyond Walls season has been running throughout spring and summer. You can follow the links below to read More about the Programme: The artists who have been involved so far, the events they have brought to the community, and how the programme was designed. This record of the season so far includes films to watch online.
Header image: Zenga the Titan, part of performance pop-up programme, Traffic Light Cabaret. Photo by Still Motion Arts