Flo Brooks: Angletwich
First solo exhibition in Scotland
Date
6th Aug - 3rd Oct 2021
Price
Free
Location
Tramway
Mondays: CLOSED

Tuesday to Friday 12pm to 5pm
Saturday and Sunday 12pm to 6pm
Tramway presents the first solo exhibition in Scotland by artist Flo Brooks, realised in partnership with Brighton CCA, with Art Fund support.
Flo Brooks' practice encompasses painting, sculpture, collage, publishing and social engagement.  The title of the show, Angletwich, takes its name from a Devonshire dialect term for a worm used in fishing bait, but has evolved to describe a fast moving creature or child. It speaks to the frenetic layering of people and activity within the works as well as recurrent motifs of migration and the makeshift.
In weaving together this semi autobiographical narrative of queer and trans experience, Brooks has turned to the rural South West England where he grew up and in particular its marginalised spaces and communities. These new works centre on a series of rural archetypes; from the livestock fair and the post office, to a lonely bus stop, generating a simultaneous sense of familiarity and isolation. Each work in the exhibition is part of a wider whole; depicting characters, scenes and places which together develop a critical narrative of place and queer experience in Britain. The installation mirrors the environments found within the work, creating a dramatic context to more closely connect the world of Brooks' painting with the experience of encountering them.
Brooks says:
'It feels fundamental to think critically about the ways we connect with each other, and what this might look like in our own lives. I make sense of things through lived experience, through intimate relationships and the communities I'm a part of, whether that's the rural community I grew up in, queer and trans communities, art networks or my blood family.'
Header image
Detail view: Flo Brooks, Business as Usual / P.O., 2020 Acrylic on wood, 180 x 224 x 4.5 cm (70 7/8 x 88 1/4 x 1 3/4 in) Courtesy of the artist and Project Native Informant, London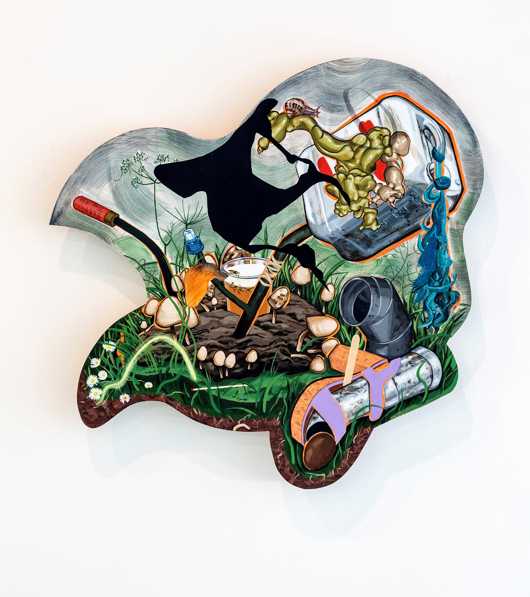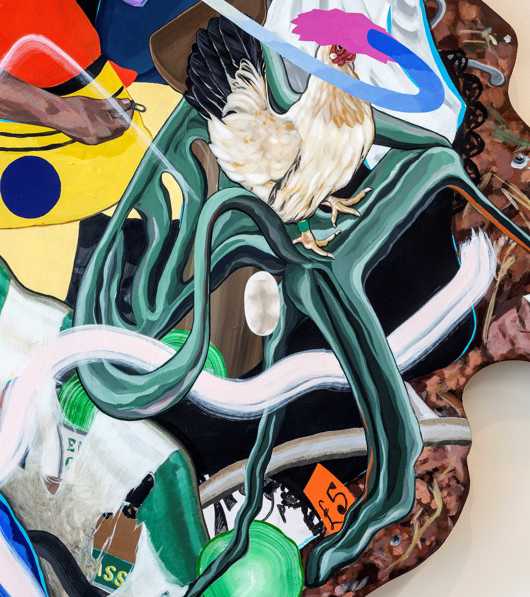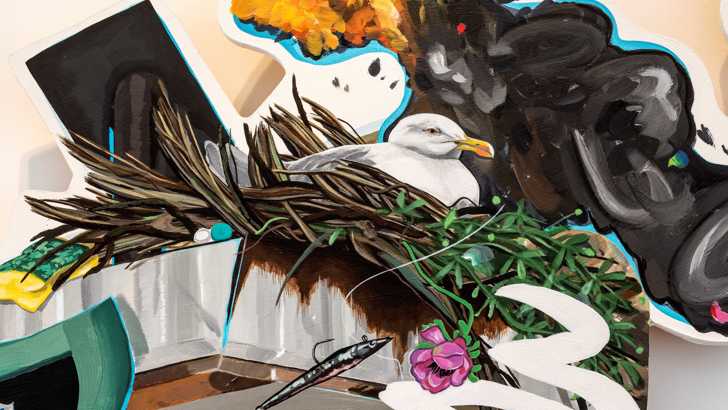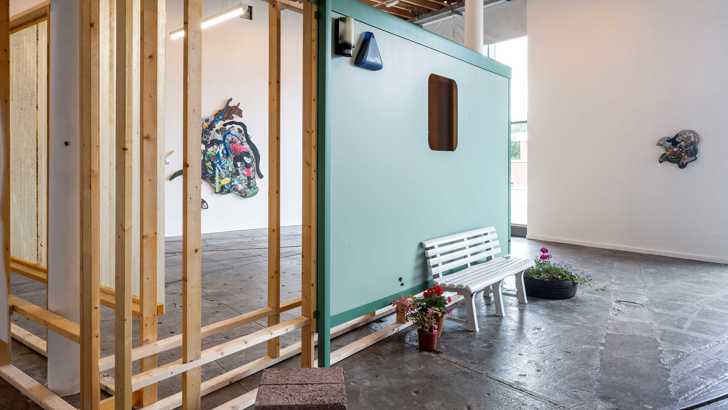 All images are installation shots of Flo Brooks: Angletwich (Tramway, 2021), photos by Keith Hunter