(Day Two) Ecology After Nature
A Film and Moving Image Programme
Date
19th Nov 2022
12.30pm - 5.30pm
Price
£3/£1.50 concessions (tickets subject to transaction fees: £1.50 online, £1.75 by phone)
Location
Tramway
Book tickets
0845 330 3501
0845 330 3501
Day Two of Ecology After Nature: Industries, Communities, and Environmental Memory, a moving image programme curated by Lukas Brasiskis. Marking a year since Glasgow hosted Cop26, the selection of twenty-two artists' films focuses on the social and political effects of environmental issues and climate change. Screened over three days, with separate passes available for each day.
Day 2 includes Parts Two, Three and Four
Part Two | War Machines and Environmental Memories:
Flores
 Jorge Jácome
2017 26min 
Otros Usos
Beatriz Santiago Munoz
2014 7min 
Salarium
Sasha Litvintseva, Daniel Mann
2017 47min
Sirenomelia
Emilija Škarnulytė
2018 12min
The films in Part Two deconstruct the idea of the war machine and its infrastructures, focusing on the savage effect military ambitions have exerted on the environment. Erasing the boundaries between past and present, reality and dreams, these films critically examine entanglements of military and natural forces, proposing the war machine as a potential site of environmental memory.
Part Three | Decolonizing the Landscape: 
Flotsam Jetsam
David Kelley, Patty Chang
2007 27min 
Fordlandia Malaise
Susana de Sousa Dias
2019 40min 
water sleep II Akaike river under Xizang Road
Su Yu Hsin
2019 20min 
Landscape Series #1
Nguyễn Trinh Thi
2012 5min
How does one read landscapes across cultural boundaries and beyond colonial discourses of visibility? Part Three investigates various forms of dominant representations of landscapes and their invisible pasts. They invite us to reconsider the culturally specific dichotomies between the visible and the invisible, and ponder landscapes' relationship to identity and colonial power.
Part Four | Reading the Earth:

Medium Earth
The Otolith Group
2013 29min 
Single Stream
Ernst Karel, Toby Lee, Paweł Wojtasik
2014 23min 
Altiplano
Malena Szlam
2018 16min 
4 Waters-Deep Implicancy
Arjuna Neuman, Denise Ferreira da Silva 2018 30min 
Un-Pollute
Zlatko Ćosić
2017 3min
In the age of advanced technology, the earth could be read as if it were a script that needs to be interpreted—a trace of its own past and future. This recalls traditional beliefs in animistic nature and begs the question: What are the political implications of recognizing that everything—including rocks, garbage, polluted air, volcanic deserts, the oceans—is alive? The films in Part Four examine images of vibrant matter composed by a complex web of active bodies and materials.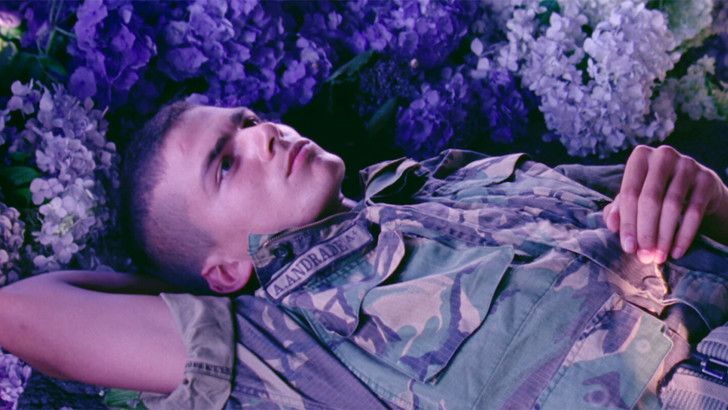 More about Ecology After Nature
Marking a year since Glasgow hosted Cop26, Tramway presents Ecology After Nature, a selection of twenty-two artists' films shown in six thematic parts, focusing on the social and political effects of environmental issues and climate change.

Brought together by New York-based researcher and programmer Lukas Brasiskis, the moving image artists featured in this programme explore and interrogate the many forms that the 'natural' can take in today's world; from extractive industries, forgotten remnants of war machines, and the polluting warehouses of cryptomining, to misinterpreted birds, misheard earth strata, and vibrant landfills. The artist films in Ecologies After Nature urgently inquire how the infrastructural, the elemental, and the communal could be reassessed through moving images. At its core the programme tussles with the paradox inherent in reflecting on nature today, that in order to do we must let go of a reassuring idea of a pristine nature that exists outside of history, or inseparably from human activities, and apprehend instead an ecology after nature.
Ecology After Nature features films by;
David Kelley, Patty Chang, Daniel Mann, Eitan Efrat, Sasha Litvintseva, Graeme Arnfield, Jorge Jácome, Beatriz Santiago Munoz, Emilija Škarnulytė, Susana de Sousa Dias, Su Yu Hsin, Nguyễn Trinh Thi, The Otolith Group, Ernst Karel, Toby Lee, Paweł Wojtasik, Malena Szlam, Arjuna Neuman, Denise Ferreira da Silva, Zlatko Ćosić, Misho Antadze,Ivar Veermäe, Tomonari Nishikawa,Thirza Jean Cuthand, and Rugilė Barzdžiukaitė.
Ecology After Nature was originally commissioned by e-flux and presented as an online program on e-flux Video and Film, where it ran for three months between August 14–November 8, 2020.

Part Four | Reading the Earth is produced in collaboration with LUX Scotland