Jasleen Kaur - Alter Altar
Date
31st Mar - 8th Oct 2023
Price
Free - Drop-in - no ticket required
Location
Tramway
View map
5 of 5
"a sacred space for possibilities to gather"
Open:
Wed - Fri 12 to 5pm
Sat 12 to 6pm
Sun 12 to 5pm

Take Part at Tramway for a public programme of free events inspired by Jasleen's exhibition, from now until it closes. MORE>
Jasleen Kaur (b.1986) was born in Pollokshields, Glasgow, not far from Tramway. In Alter Altar, she fills the main gallery with sound and makes a temporary space to gather. The exhibition presents a new body of sculptural and sonic works exploring improvisation and political mysticism as tools to reimagine tradition and agreed, inherited myths.
Through a series of installations and kinetic, musical sculptures, Kaur works with sonic memory and the cultural resonances of everyday materials and objects. Axminster carpet, bottles of blessed Irn Bru, political flyers and salvaged family photographs are re-worked to evoke new cultural readings. By weaving together vernacular objects and sound, she considers how political ideologies are carried in community spaces.
ACCESS: BSL and captioned video interpretation

Supported by Creative Scotland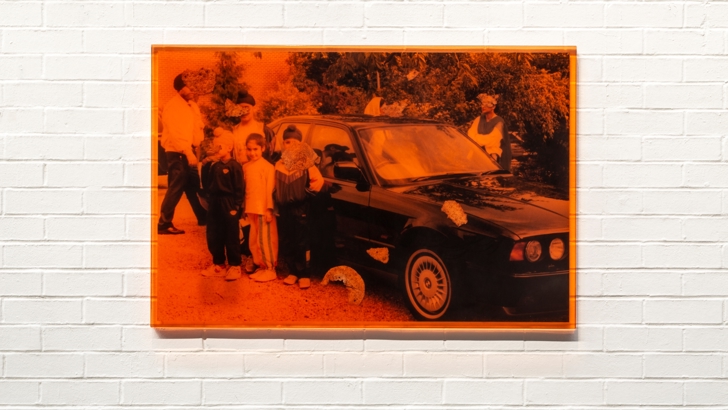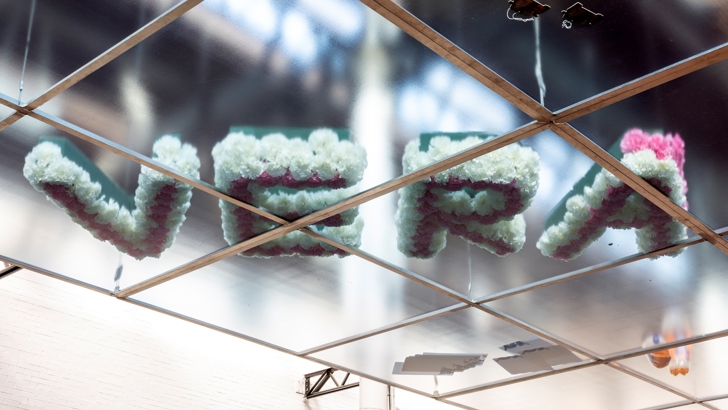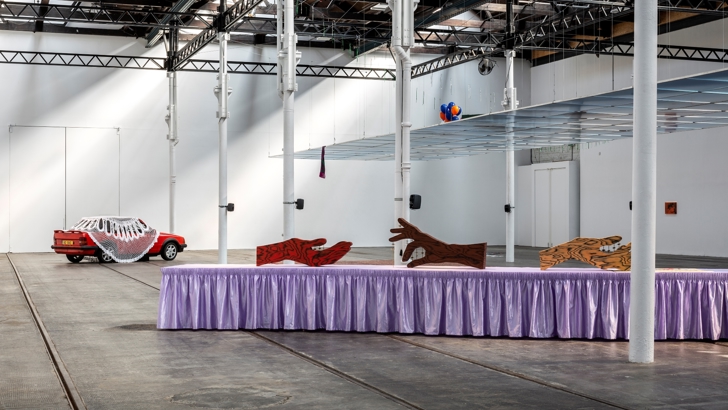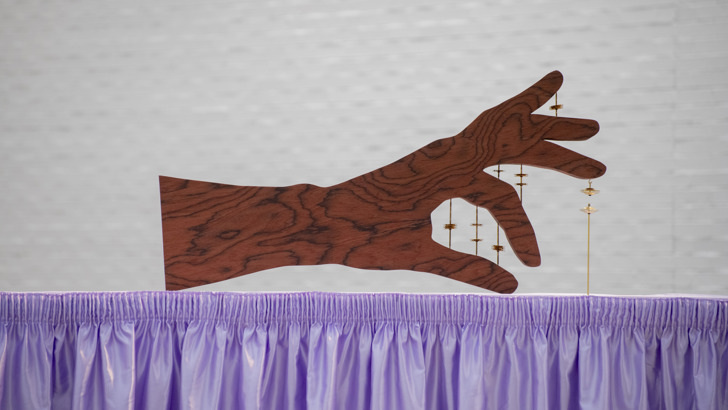 RESOURCES
Below:
-Jasleen Kaur introduces Alter Altar
-Watch a short exhibition trailer by Natalie McGowan
Header image: Jasleen Kaur, Alter Altar, Tramway 2023
Photo by Keith Hunter
All photos on this page by Keith Hunter except the last photo in the series, by Paul Watt