Hamshya Rajkumar, Niroshini Thambar and Nik Paget-Tomlinson
trâu.daze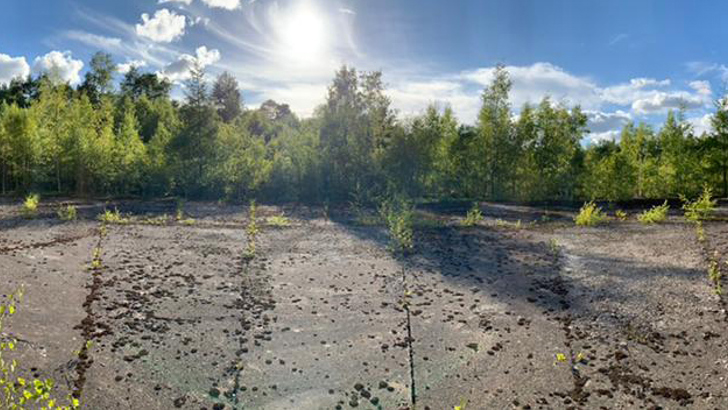 29 June – 3 July 2021
Hamshya Rajkumar's trâu.daze is intended to be an immersive soundscape performance. Dancer and audience are placed upon socially distanced geometric points on a set design inspired by 'kolam' (a form of traditional decorative art).
This will be drawn from Hamshya's lockdown research at Ravenscraig - once the site of a major steelworks - which focuses on the complex relationships that post-industrial landscapes represent with climate crisis, colonisation, trauma and identity:
''Nature' feels separate, dominated and objectified in the human lens. Ecologies, especially landscapes, are encoded in language and gesture, forming the foundations of culture. This choreographs our attitude towards various ecologies and the climate crises.'
During her residency, Hamshya collaborated with sound artist Nik Paget-Tomlinson to develop a space where audience and performer's movements will activate different elements of the soundscape in regulation with social distancing.
She also collaborated with sound artist Niroshini Thambar to create a soundscape embodying wayfinding, from their inherited Sri-Lankan Tamil landscapes to rhythms of bat oscillations.