Katie Armstrong - GLISK
Residency 24 - 25 July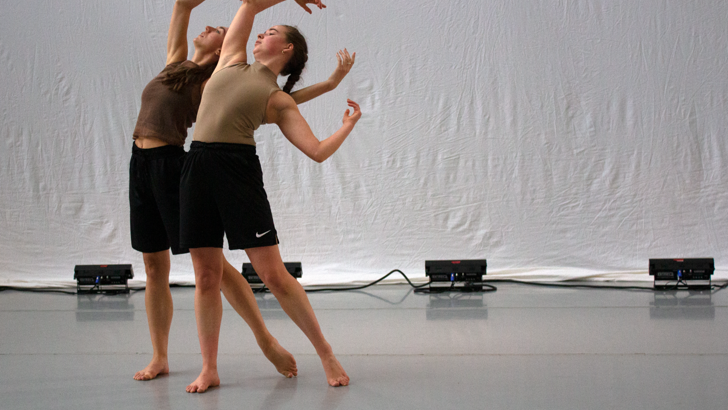 During this residency, Katie will be working towards realising SKETCHES/
GLISK as a double bill for performances across 2023 and beyond.
SKETCHES is a work for four dancers, a string quintet and electronics. Inspired by Bachs Violin Concerto in A Minor, the work explores a fourth movement for strings and electronics composed by multi award winning composer/DJ Mariam Rezaei.
GLISK is a new work inspired by the dramatic landscapes in and around Aberdeen/Aberdeenshire. GLISK straddles movement from two dancers, experimental turntablism, acoustic piano and visual art. Both works will be presented at Dance Base in collaboration with Assembly as part of the Made in Scotland Showcase at Fringe 2023.