Introducing Jennifer Taggart as our Weston Jerwood Creative Fellow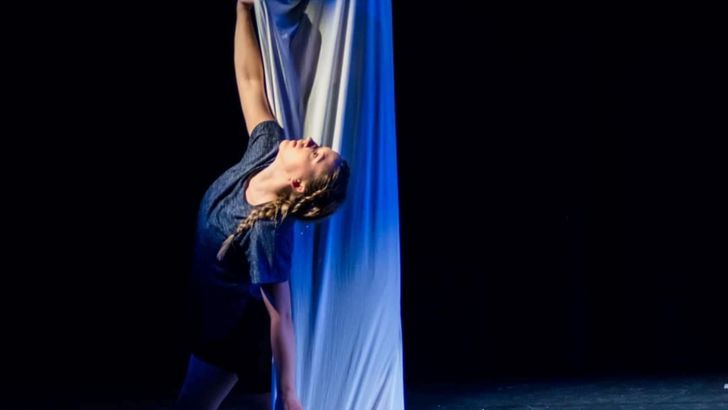 We are delighted that Jenn Taggart will be joining us in a new Dance Artist post as part of the Weston Jerwood Creative Bursary programme. 
Working across The Work Room and Tramway, this role is to support the development of Jenn's choreographic practice, alongside gaining experience in dance management, producing and programming.
Jenn is a dance artist, choreographer and teacher based in Paisley.  She trained in dance at West College Scotland and Scottish School of Contemporary Dance. Her passion for choreography has seen her create work which has been presented at Go Dance and in platforms at the Edinburgh Fringe. She runs her own dance school in Paisley as well as teaching for Dance Inc Studio centre. Jenn has pursued her career while also juggling the responsibilities of bringing up a young family:
'I am really looking forward to beginning my role as Dance Artist for The Work Room and Tramway as part of the Weston Jerwood Creative Bursaries. I know I will learn so much and gain invaluable experience as well as being able to develop my creative practice, take classes, network and do what I love most, which is to choreograph. In my professional dance career I have faced many start and stops, so this will be an amazing opportunity to focus on dance and choreography.'
Jenn Taggart
'Now more than ever we need to be challenging the barriers to working in the arts and forging new routes to support early career artists. We are excited to be part of this programme and look forward to working with Jenn in the coming year.'
Anita Clark, Director – The Work Room
'We are delighted to have this opportunity made possible by the Jerwood to support an early career artist. As an arts organisation we seek to use our resources to aid Jenn in her practice but also learn from her as we constantly hone our approaches to artist support and development.'
LJ Finlay Walsh, Senior Performance Curator - Tramway
This role was made possible through a Weston Jerwood Creative Bursary, which supports jobs in cultural organisations across the UK, for individuals from lower socio-economic backgrounds. As part of this Jenn will participate in a professional development programme, receive an outside mentor and be part of a UK wide network of similar posts. Read more about the Weston Jerwood Creative Bursary Programme. 
Photo by Chantal Guevara Photography