New Film and Moving Image programme announced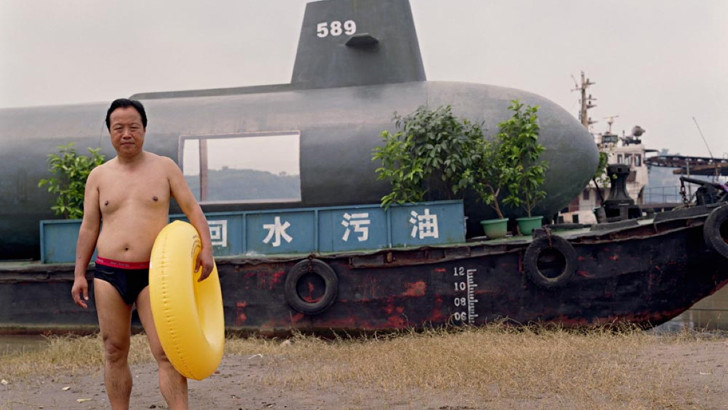 This November, a year since Glasgow hosted Cop26, Tramway is presenting a new moving image programme focusing on the social and political effects of environmental issues and climate change.
Ecology After Nature, a selection of twenty-two artists' films shown in six thematic parts, has been brought together by New York-based researcher and programmer Lukas Brasiskis. 
The programme will be screened over three days, with a separate pass for each day costing just £3. Tickets are on sale now.
(scroll down for links)
The moving image artists featured in this programme explore and interrogate the many forms that the 'natural' can take in today's world; from extractive industries, forgotten remnants of war machines, and the polluting warehouses of cryptomining, to misinterpreted birds, misheard earth strata, and vibrant landfills. The artist films in Ecologies After Nature urgently inquire how the infrastructural, the elemental, and the communal could be reassessed through moving images. At its core the programme tussles with the paradox inherent in reflecting on nature today, that in order to do we must let go of a reassuring idea of a pristine nature that exists outside of history, or inseparably from human activities, and apprehend instead an ecology after nature.
Ecology After Nature features films by;
David Kelley, Patty Chang, Daniel Mann, Eitan Efrat, Sasha Litvintseva, Graeme Arnfield, Jorge Jácome, Beatriz Santiago Munoz, Emilija Škarnulytė, Susana de Sousa Dias, Su Yu Hsin, Nguyễn Trinh Thi, The Otolith Group, Ernst Karel, Toby Lee, Paweł Wojtasik, Malena Szlam, Arjuna Neuman, Denise Ferreira da Silva, Zlatko Ćosić, Misho Antadze, Ivar Veermäe, Tomonari Nishikawa, Thirza Jean Cuthand, and Rugilė Barzdžiukaitė.     
Ecology After Nature was originally commissioned by e-flux and presented as an online program on e-flux Video & Film, where it ran for three months between August 14–November 8, 2020. 
Part Four | Reading the Earth is produced in collaboration with LUX Scotland