Tramway TV presents Performance Now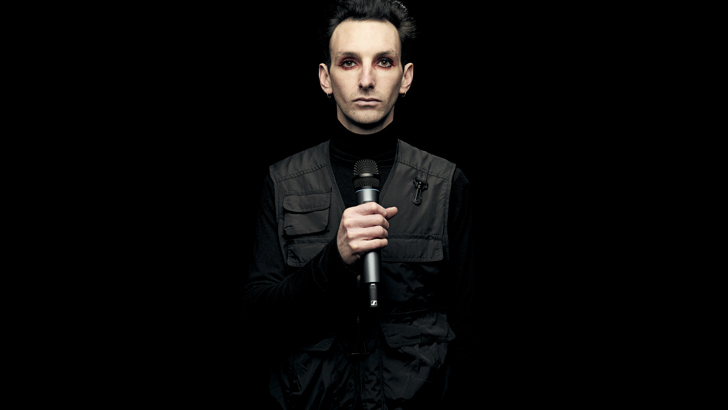 Announcing Artists selected for Performance Now, Live Art Commissions.
Tramway has awarded Peformance Now commissions to the following Scotland-based artists: Mamoru Iriguchi, Cindy Islam and Calvin Z Laing.
Each artist will develop new work as part of Take Me Somewhere Festival of contemporary performance, which will announce its full programme in April 2021. Each artist will receive funding and producing support from Tramway to develop an online project interrogating hybrid approaches to making, ways of being present and what it means to make Performance Now.
We would like to invite you to meet the artists on Tramway TV - via our IGTV channel - this Wed 31st March at 7pm, where they will share snapshots of their work and process as they develop their projects.
About the artists
Mamoru Iriguchi is a performance maker and theatre designer with a background in zoology. The Edinburgh-based artist's practice explores 2D/3D, liveness/pre-recorded-ness, gender/sexuality, and fairytales/evolution theories. His work has included: 'Sex Education Xplorers (S.E.X.)' (in development, Made in Scotland Showcase), 'Eaten' (nominee, Critics' Awards for Theatre in Scotland) and '4D Cinema' (Autopsy Award).
Calvin Z Laing is a performance artist currently living and working in Scotland. Recent performances include Calvin & Jogging, Edinburgh Art Festival, 2020, Calvin & Geppetto, Twitch TV, Scotland, 2020, Calvin & Ancient Times, A-Dash, Athens, 2019 and Calvin & Breakfast, Austrian Cultural Forum, London, 2019. He is a visiting lecturer at Kingston School of Art, Edinburgh College and Edinburgh College of Art.
Cindy Islam is one of the artist's most recent pseudonyms. The artist uses different identities and anonymity as a way to critique the "celebrity" status afforded to some artists. Cindy Islam is a counter(re)action of Britishness. Cindy Islam is the aftermath of thirty years of failing to comply with assimilative demands. Cindy Islam forges a Diasporic reality of ambivalence and rejection of homogeneous cultural values.
You can visit the  Take Me Somewhere website  now to book your festival pass and follow the artists' work.
Performance Now is supported by the Performing Arts Venue Relief Fund.
Header image: Calvin Z Laing, courtesy of the artist
Images below
Left: Still from Cindy Islam's Bderoom Frequencies, 2021
Right: Still from Midnight Ambient Radio by Mamoru Iriguchi, 2021