Nima Séne - Beige B*tch
Resident from 15 to 18 April 2019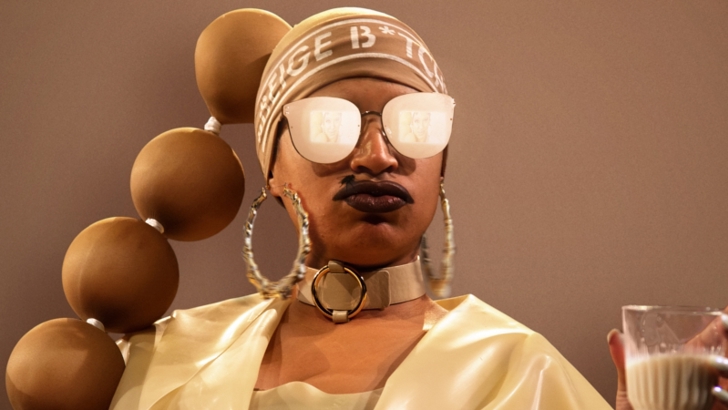 This residency time supported the final stage of development and rehearsal for live art theatre show Beige B*tch by Nima Sene ahead of its Scottish premiere at Take Me Somewhere Festival in May 2019:
'Post-internet provocateur and self-made icon Beige B*tch takes on cultural identity and colourism in the era of the image. In a cultural blitzkrieg of artisan anecdotes, intimate interviews and bespoke adverts, BB poses pointed questions about white accountability, Black Culture and what it means to belong.'

The premiere took place at the CCA on 22 and 23 May 2019.