Penny Chivas and David Bowes
A micro-residency from Tramway Supports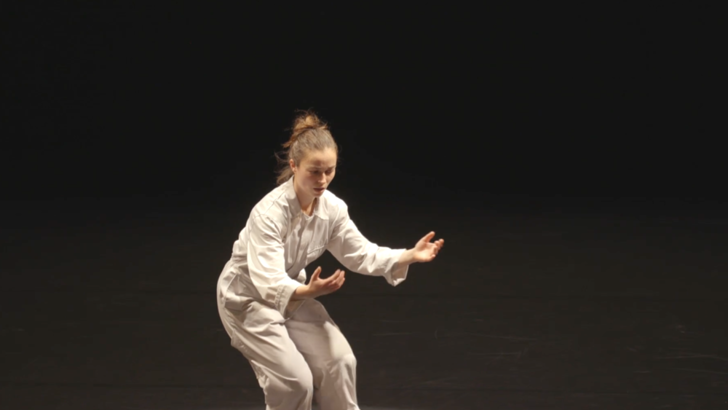 30 June – 3 July 2021
This micro-residency was spent developing Burnt Out, the story of one Australian navigating our changing climate.
The new solo dance theatre work draws on Penny's lived experiences of the bushfires, of coal, and of questioning how we got here and what may lie ahead.
Using this time in a theatre, David Bowes and Penny Chivas focused on the lighting design elements of the work. With an aim to prepare for both in-person situations, and also streamed performances, they investigated how lighting may need to adapt for filming, and sought to understand how the work may be filmed.
They also explored what is artistically essential to remain within the work, and which other elements are open to adaptation in current COVID-19 times.