Sanjay Lago and Valerie Andrews: Hola Britain, Namaste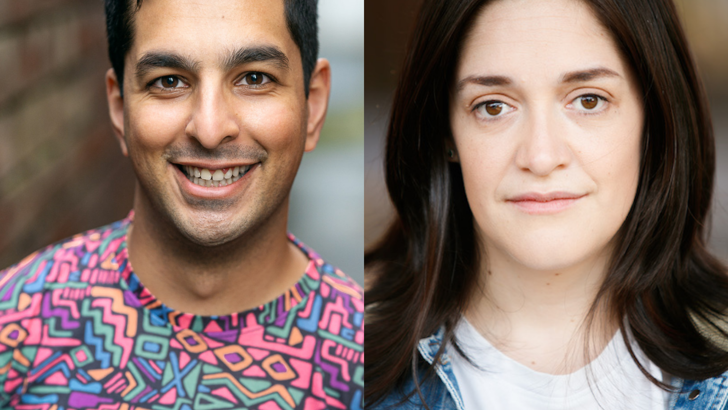 This residency supports Hola Britain, Namaste, a new work in development by Scottish Indian theatremaker Sanjay Lago and Guatemalan theatremaker Valerie Andrews.
It is a response to a sense of invisibility for their respective communities which they have noticed in the UK arts sector, mainly Scotland, and stereotypes placed on these cultures.

A week-long residency will explore the stereotypes placed upon South Asian and Latinx Cultures in Britain today, and the erasure of the communities' authentic voices, delving deeper into personas such as pop star Shakira and Apu from The Simpsons. The form of the piece taking shape is an autobiographical/verbatim piece fusing together dance, movement, text and song.
Sanjay: "I was interested in this work as, having grown up and been born in Scotland, I never saw myself fairly represented on our stages or screens except for in stereotyped ways like Goodness Gracious Me or Bend It Like Beckham. I wanted to create a piece that shared real experiences of being South Asian in Scotland."
Valerie: "Having been in the UK 3 years, I have continued to see the lack of visibility for the Latinx community. Here in Scotland, it feels we are non existent. This residency is a chance to share the richness of both cultures together and the similarities between them."