Sense of Centre by Jack Webb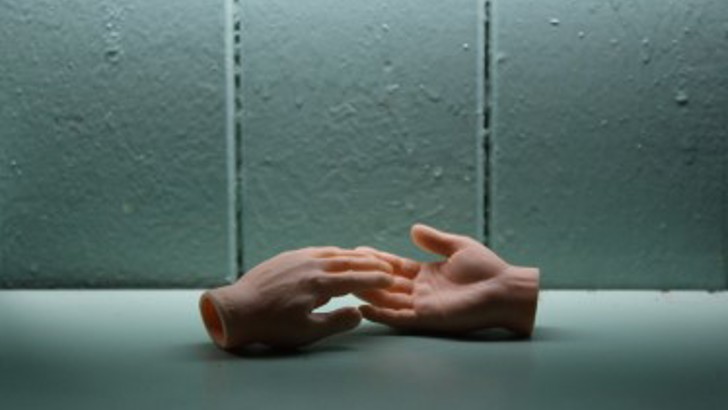 Jack's Tramway Supports residency was in preparation for performances at Edinburgh Festival Fringe as part of the Made in Scotland programme.
_____________________________________________
Sense of Centre is a moving dance solo from award-winning choreographer Jack Webb. Dance, object manipulation and projection combine to explore our longing for home, need for connection and the body as a place of sanctuary from the modern world. A compelling meditation of our increasing sense of loneliness and isolation, and the basic human need for a centre of gravity. In a world that is fractured and breaking apart, Sense of Centre is a powerful return to the simplicity of nature and the importance of belonging.
Supported by Creative Scotland, Dance Base, The Work Room, The Byre Theatre, Tramway, Summerhall, City Moves and the Scottish Mental Health Arts Festival.
About the artist
Jack Webb is one of Scotland's leading choreographers and award-winning dance artists. He has worked internationally and across the UK as a dancer, performer and choreographer with various companies and choreographers, carving out a formidable reputation with his evocative, bold artistic voice. Since 2006, he has created over 20 works - some recent projects include that for the Scottish Ballet and the Royal Conservatoire of Scotland, alongside the Liz Roche Company and major London Sadler's Wells performance, Gravity Fatigue.
Visit his website 
Twitter: @IAMJACKWEBB | Instagram: @senseofcentre |Facebook: Jack Webb and Jack Webb Company