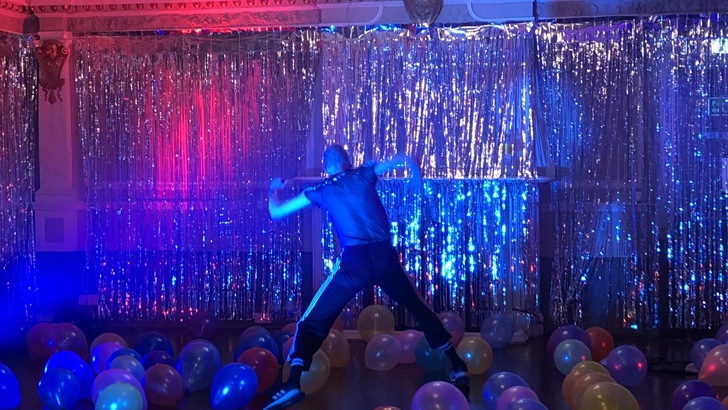 DISCOTHEQUE

Residency - Monday 6 to Friday 10 March 2023
During this week-long residency, Glasgow based dance-theatre company Shotput will be working on their new work DISCOTHEQUE.
DISCOTHEQUE is a glittering, wild, sometimes raunchy piece of dance-theatre for teenagers and everybody who once was one. Through a mixture of big ensemble dances, colourful solos, and witty duets - as well as live filmography and an onstage DJ - DISCOTHEQUE pushes the often-hidden feelings that teenagers have about sex right to the surface. It's not a documentary. Nor is it an education. It's a celebration. This is a show about lust, not love.
Shotput is led by co-directors, Jim Manganello and Lucy Ireland, and creative producer, Helen McIntosh. Joining them in the studio will be 7 performers from across the UK, designer Anna Yates, video designer Rob Willoughby, and lighting designer Emma Jones.
This project has been supported by Creative Scotland.
Visit Shotput's website 
Follow them across social media @ShotputTheatre