Skye Reynolds and Khamlane Halsackda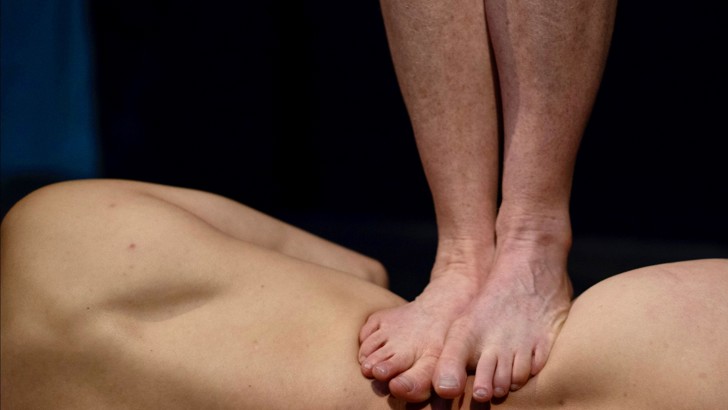 Monday 26 – Friday 30 September
Following on the heels of S/HE, their recent online show, Skye Reynolds and Khamlane Halsackda continue to create Into Flesh, a live performance they began three years ago.
Previous production S/HE experimented with Zoom and technology to explore ideas arising from intimacy as two people try to meet online. Into Flesh expands upon themes from S/HE's digital encounter to focus on what intimacy is and can be in this 'real life' meeting where the artists come face to face, skin to skin.
Combining poetry with punk and inspired by historic and contemporary heroines, Into Flesh continues to address 'the gaze' through a feminist lens and invites the audience to consider how our bodies can be perceived and experienced when we meet in the flesh.
This project is co-produced by Tramway and Inkonst and funded by Malmo City, Lund Kultur and The Swedish Arts Council. Supported by Stenkrossen and Nya Rorelsen. Into Flesh premieres 2023 with residencies later this year at Dansstationen and Inkonst, Sweden.

Follow the work on Instagram at @halsackdareynolds