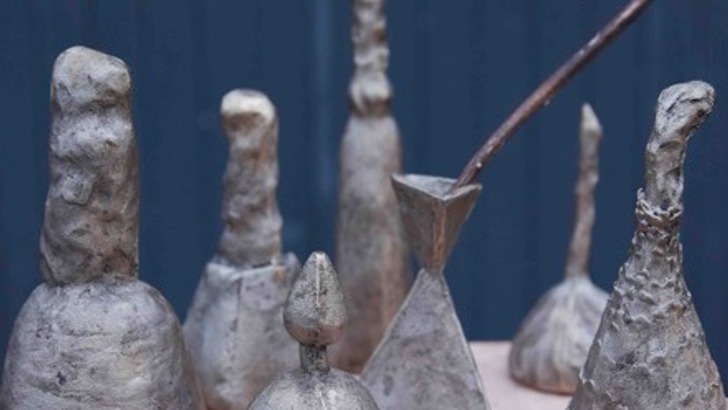 Thefuries is one name used by a practising artist. Their residency was in collaboration with photographer Tiu Makkonen and costume designer Zephyr Liddell. 
Artist Thefuries introduces their work:
'My work is currently focused on a long-term project around listening and the experiences of survivors of sexual violence. I am working with the idea that survivors listen like improvisers or with the precision of prey, and exploring the double edged quality of this honed hyper sense. I consider listening to be a somatic experience beyond the confines of the ear; my skin listens, where my feet touch the ground listens, my back has all the qualities of an ear.
During the residency I will be working with photographer Tiu Makkonen and costume designer Zephyr Liddell to create sonic and visual material that speaks a journey of survival; intending to create ritual and protection, joy, strength and softness.
I will be recording and photographing handmade bells, which were made during a 2019 Scottish Sculpture Workshop x Counterflows residency, as well as handmade sirens and gravel; and I will be sharing some of the finished material as part of Counterflows Festival online in April 2021.'
You can read more about Thefuries' work, and listen to some of their recordings on the Counterflows website.
Photo: SSW x Counterflows residency, Scottish Sculpture Workshop (crop).
Photographer: Felicity Crawshaw