Tramway Supports: call-out for residency applications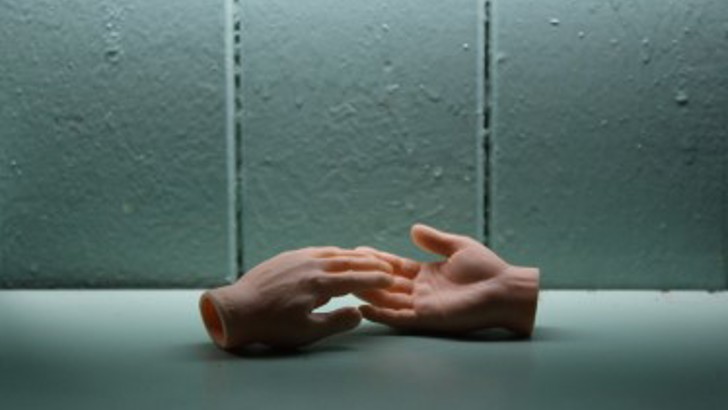 DEADLINE 5pm TUESDAY 18 OCTOBER
Tramway is delighted to offer 5 financially supported residency opportunities to Scotland-based artists throughout January to March 2023, through Tramway Supports. This year-round initiative supports artists at all stages of their practice working within contemporary performance including dance, live art, performance art or interdisciplinary practice.
The initiative aims to be responsive, tailoring support to the needs of individual projects whilst offering a testing ground for artists to challenge the boundaries of their practice. Tramway Supports aims to play a crucial role in supporting and strengthening the contemporary dance and performance sector in Scotland, providing a safe place for courageous artistic experimentation and creative risk.
Read about projects we supported in 2022 
MORE
Tramway Supports is inviting proposals from Scotland-based artists who would like paid residency time and are working within contemporary performance including dance, live art or performance art.
The residencies are intended as a laboratory for early ideas to be nurtured.  The studio spaces have basic infrastructure with natural daylight, dance marley and a PA.  We are unable to accommodate any rigging or stage lighting.  Where technical requests are made, we will try to accommodate where possible but please note the residencies are for research and development, and we will not be supporting production weeks.
Approximately one-week residency space in Tramway's Studio or Studio Somewhere (see blocks below). We are aware that some artists may want or need to remain working at home for an extended period of time due to access and care considerations. If there is a preference for artists to undertake some or all of their production process from home we are happy for this to be worked into their proposal.


Each residency has a fee of £1,350. (£750 for a lead artist (at SAU rate), plus an additional £600 for potential collaborators, pre-prep or materials).  If you live outside Glasgow, please mention any additional estimated costs for travel. Artists travelling more than 1.5 hours outside of Glasgow may be eligible for accommodation costs. Please reference your requirements in your proposal.
RESIDENCY SPACE
Studio:
Monday – Friday 9am-5pm
Dates:
Mon 16th - Fri 20th Jan 2023
Mon 23rd - Fri 27th Jan 2023
Mon 6th - Sat 11th Feb 2023
Mon 20th - Fri 24th Feb 2023
Mon 27th Feb – Fri 3rd March 2023
APPLICATION PROCESS
To apply please send an 'Expression of Interest' covering the following points outlined below. 'Expressions of Interest' can take the form of either a cover letter, voice note or a video recording. They should be no longer than 500 words/3mins in length.
Proposals should include:
How would you like to use the residency time?/What is the idea you wish to develop?
What materials or equipment you may wish to bring into the space or that you hope Tramway could provide?
Who are the collaborators, if any, and their roles?
A CV, personal statement or a link to your website.
Supporting images or video links of your practice and previous work.
Which weeks you would like to undertake a residency between January and March 2023 from the dates listed – please note you must provide at least three options.
A completed Equity and Representation form (downloadable as a Word Doc).

Deadline: 'Expressions of Interest' should be emailed with the subject title 'Tramway Supports Residency' to tramwayopportunities@glasgowlife.org.uk by 5pm on Tuesday 18th October. Applicants will be notified if they have been successful by Wednesday 2nd November. If you have any further questions or need any support in preparing your proposal please email tramwayopportunities@glasgowlife.org.uk
The residencies will be selected by a panel of UK-based artists.
We encourage proposals from applicants with specific access needs and we are happy to work with you to the best of our ability to help with both the application process and to realise your idea.
Tramway recognises there has been systemic exclusion within the arts sector and is striving to put equity at the heart of our decision making. We are committed to increasing the diversity of people working in performance and especially welcome applications from those who identify as having characteristics currently under-represented. This includes black people and people of colour, disabled people, individuals identifying as LGBTQI, those with parental/caring responsibilities and people from working-class backgrounds. We particularly recognise that Black artists and artists of colour have been historically under-represented in Tramway's programme and are working to change this.

Commitments
A receipt of submission will be supplied to each artist/company within 3 working days of submission. (If a receipt is not received – please follow up with an email request).
We will provide the outcome of applications by Wednesday 2nd November.
On this occasion we will not be able to provide feedback to unsuccessful applications due to restricted resources. Decisions will be made based on the innovative nature of the proposal. We will also take into consideration a variety of lived experiences. We will consider artists that we have worked with previously but will also seek to invite artists new to working at Tramway.
FAQS
I am a traditional theatre maker, musician, visual artist or filmmaker. Can I apply for the residency programme?
- This opportunity is for artists working in contemporary performance which on this occasion means work that could be considered as dance, Performance Art and Live Art. If you have an interdisciplinary practice please make sure you describe how your interdisciplinary practice intersects with the forms of dance, performance art or live art within your proposal.
I am based outside Scotland. Can I apply?
- No, this opportunity is for Scotland-based artists only.
I am only available for one of the weeks listed. Can I still apply?
- We cannot guarantee dates due to capacity. If you only provide one week of availability this may affect the outcome of your proposal. We would recommend providing at least three options of availability.
Can I apply as a collective or group of artists?
- This residency has been designed for a solo artist to be paid at SAU rate, and has additional funds available for collaborators, materials and pre-prep. We don't deem it to be enough money to support a full-time collaborative process.
If you have any further questions please contact tramwayopportunities@glasgowlife.org.uk
Image from Sense of Centre by Jack Webb, supported by Tramway Supports 2022