Sean Wai Keung
Home Cooking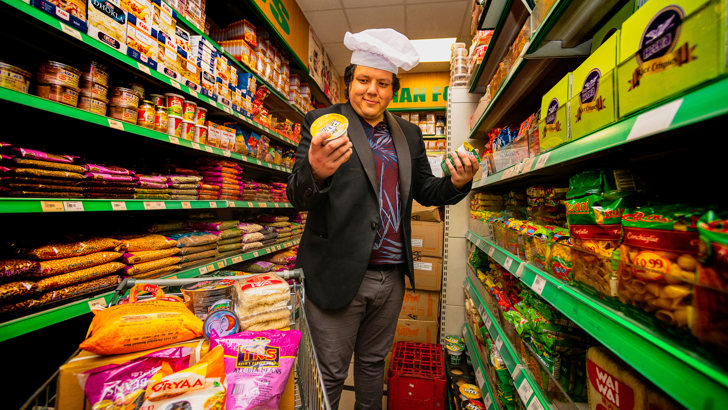 Sean Wai Keung is a performance, poetry and food maker who is interested in migration and community narratives, and believes that food can be a connective device to bring people together.

His Tramway Beyond Walls project, Home Cooking, is a community engagement project with three distinct stages. Firstly, take-home workshop packs were offered to people in the community, encouraging them to explore their own relationship with local food. This was followed by direct engagement including food, writing and memory workshops.
The project is now culminating in a public celebration of local food which will include food-sharing events, artwork and recipe cards, all of which will highlight the diverse culinary and community cultures of Pollokshields and Govanhill, in all their delicious glory!
On 5 June Sean set up stall at The Bowling Green in Pollokshields, collecting food memories and recipes from passers-by in exchange for light refreshments. 
On 12/13 June, he took his project on the road, with a neighbourhood tour of Govanhill and Pollokshields with his 'Homecooking Recipe Van': Serving free refreshments, and chatting to people about the food they love, and what it means to them. 
There are more events and #Homecooking moments to come. 
Follow @seanwaikeung on Twitter