Tramway Beyond Walls 2021
About our inaugural Tramway Beyond Walls programme, in the summer of 2021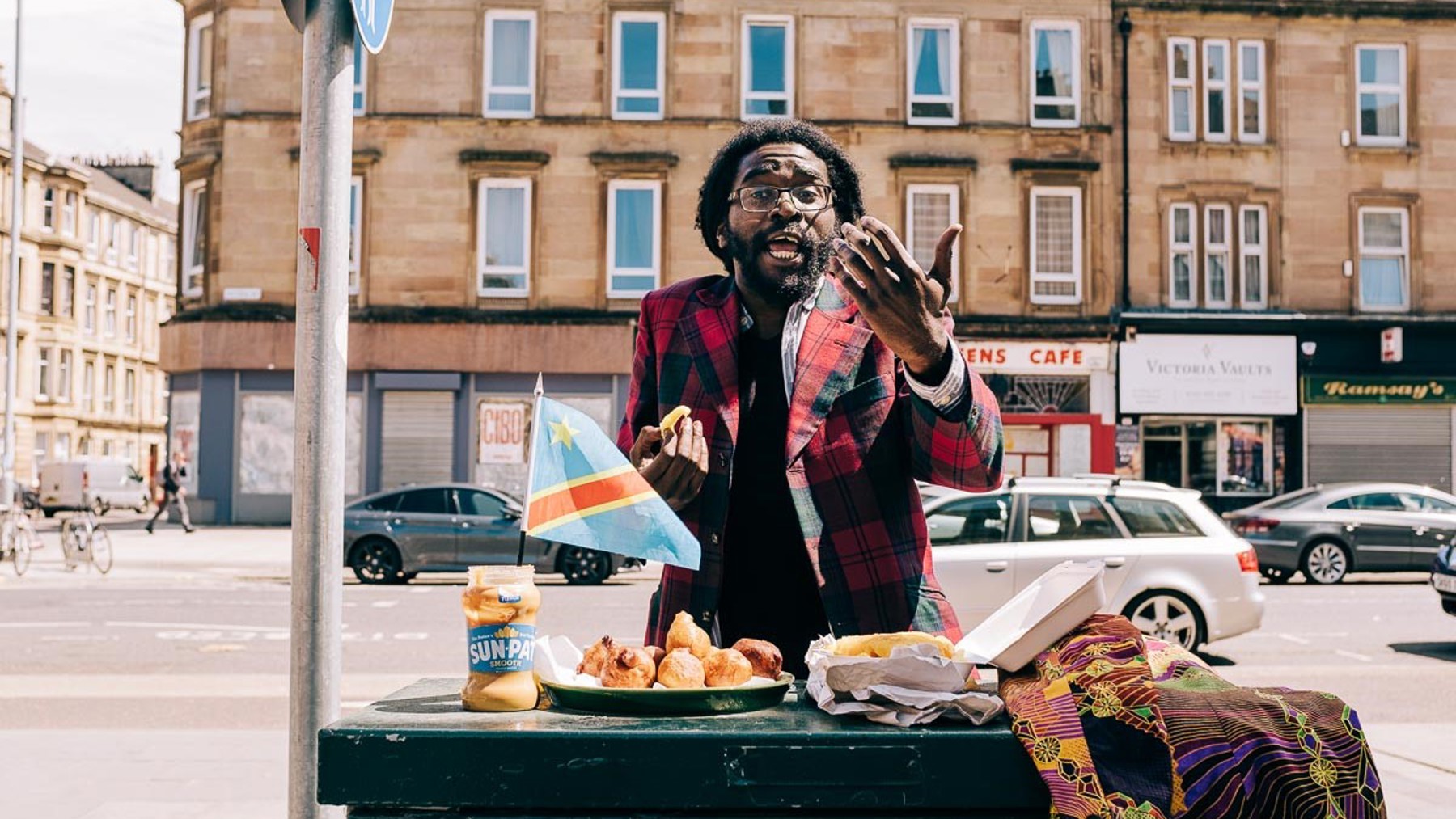 About
Tramway Beyond Walls began life as a spring into summer season in 2021, taking Tramway's programme outside of the physical limits of our building. it included work by a diverse collection of artists and companies, spanning everything from street dancing to home cooking, aerial dance theatre to collaborative manifestos - and beyond - and designed by a specially commissioned panel of 'Community Architects' drawn from the local community.
Our Beyond Walls season ran throughout spring and summer 2021, and consisted of both specially commissioned work, and a programme of brilliant national touring shows which reimagined different places and spaces in our community, beyond our walls.

Touring shows included:
Swings, by All or Nothing aerial dance theatre
City Breakz, a contemporary breakdancing showdown from Room 2 Manoeuvre, also the recipients of a #TramwaySupport residency
Nutshell Theatre's Allotment, a two-hander which took place in The Hidden Gardens
Niqabi Ninja, an audio performance written by Sara Shaarawi, presented by Independent Arts Projects.
Beyond Walls Commissioned Works:  
To read about the artists who were specially commissioned, the events they brought to the community, and how the programme was designed, follow the links below. This record of the season includes films to watch online.
Header image: Zenga the Titan, part of performance pop-up programme, Traffic Light Cabaret. Photo by Still Motion Arts